Willoughby Mobile Shredding
On site or mobile, shredding means our contractors drive a mobile shredding truck right to your office or home in Willoughby. The trucks are fully self-contained and can operate without the need for an outside power source. They can shred in minutes what it would take you a month to shred with a normal desk shredder. If you are required to witness your documents being shredded, an on-site shredding service is for you.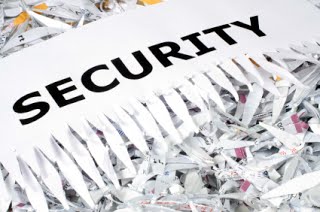 The trucks are capable of destroying 6,000 lbs every hour, so many projects take only a few minutes. They can handle anything from a box to a warehouse, so any sized project is acceptable.
For regularly scheduled shredding, secure bins are placed in your office for free. You simply drop files into the bins and the driver shows up on a standard schedule to shred your private business information and keep it from getting into the competitors possession.
How On-Site Shredding Works in Willoughby, OH
Save up files you want shredded in the provided cabinets (for ongoing service). Don't worry about sorting staples or paperclips.
Materials are destroyed into a secure compartment of the truck. You can oversee the shredding.
A Certificate of Destruction is generated for every job shredded.
The bits are baled, pulped down, and recycled into tissue.
Get Free Quotes for On-Site Shredding Services in Willoughby today!
If you are in Willoughby or any surrounding regions in Ohio, Willoughby Document Shredding can help with your shredding needs. To get started, fill out the form on the left or give us a call at (440) 220-6531. You'll hear back from us within minutes.